Our launch party at The Swan at Streatley sold out!
Many existing Pure Boating customers, Goring & Streatley locals and some new faces joined us at our launch party at the beginning of the month, where we debuted our new partnership with The Coppa Club & The Swan in Streatley.
We operate four electric 5-seaters there, ideal for a relaxing little cruise for couples or family and friends. They can be hired for as little as 30 mins at a time up to 4 hours.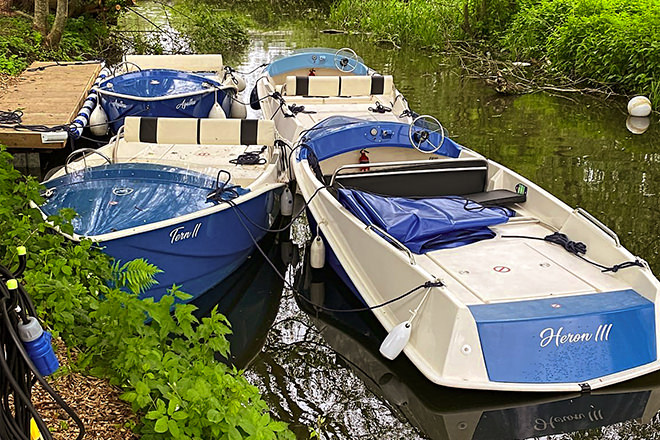 If you are looking for a bigger boat to hire, maybe for a special birthday, a corporate event, a proposal or your actual wedding, 'Sapphire Rose' will be perfect. She is a stylish recreation of a traditional beaver stern launch from the early 20th century that seats up to 10 and comes with a skipper to boot!
Here we took 'Sapphire Rose' out for a drive at our Streatley location for you to see her in action.
From May 16th, picnics can be ordered online from Coppa to take with you on your boat trip, making your cruise even more enjoyable.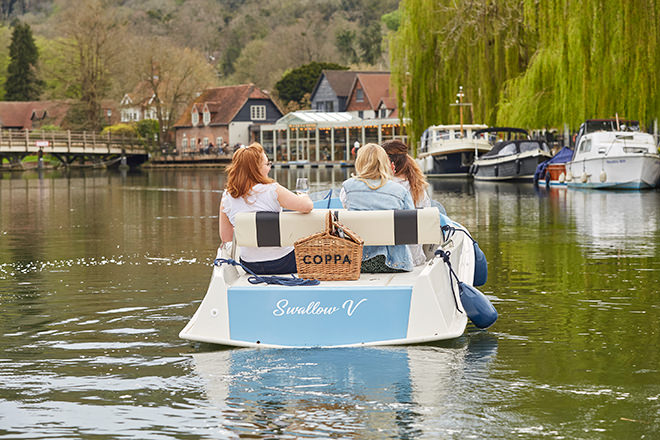 The locals seemed to rather enjoy the idea of having a boat hire option on their doorstep, and we anticipate that the bustling Coppa Club will fill our boats on the weekends.
Needless to say, we at Pure Boating are excited about the coming season in Streatley and hope you will join us for the ride.